Born
Date of death
Today buried



BARCLAY de TOLLY Eryk
25.6.1896
30.11.1947
in Roman Catholic Cemetery, Meppen, Germany

Eryk Barclay de Tolly has been buried in Meppen amidst Polish victims of the 
1st Polish Armoured Division.
His name is not on the Roll of Honour of the Division mentioned.
What relation might he have had with the Polish Forces ?
Send a mail, please, to the Webmaster of this site.

2009/2010
The tombstone of Eryk Barclay de Tolly is by unknown reasons replaced by a 
tombstone with names of Polish victims?????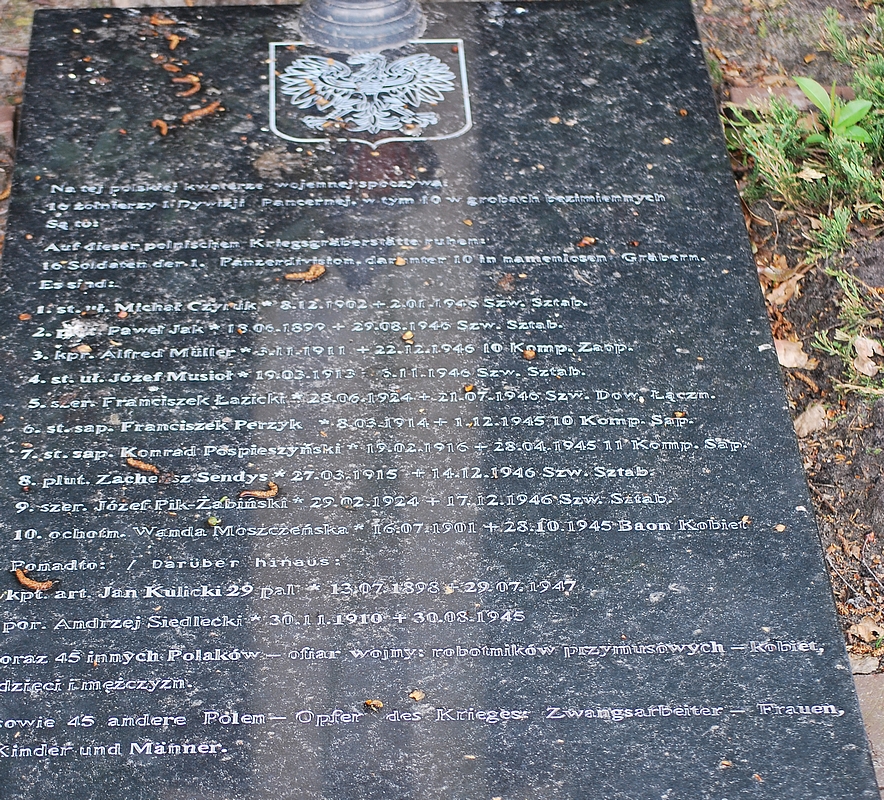 photo: Adrian Pohl
[About this cemetery]
[Campaign 1st Polish Armoured Division]
HOME
ABBREVIATIONS
ALPHABET